When you consider upgrading your old and inefficient windows or doors, you want the replacement to combine beauty, excellent quality and performance, as well as to fit your budget. With today's market offering wide variety of windows and doors, finding right product becomes a complicated task - very time-consuming, tedious and even overwhelming. This is when ALTAZAR Windows & Doors can give you a hand by providing:
Free Professional Consultation regarding appropriate windows or doors styles, materials, and performance characteristics.
Selection of Premium Quality Energy-Efficient Windows and Doors which most closely meet your requirements.
Professional Installation performed in accordance to the highest industry standards.
As professionals working in the Windows and Doors Industry for over 20 years we will provide you with good advice, excellent products, outstanding services and overall positive experience! You will get:
Energy Savings thanks to the cost-efficient heating and cooling.
Comfort by keeping coziness inside your home and eliminating noise pollution from outside.
Security thanks to the state-of-the-art locking systems and special glass options.
Convenience with the minimum maintenance required.
Enjoyment from the beautiful appearance and added resale value of your home.
Manufacturer's and 10 Years Installation Warranties.
Very Competitive Prices that only include production and installation fees without any middleman surcharges.
During our free on-site consultation we will:
Carefully listen to your needs and determine your specific requirements and preferences.
Inspect condition of your existing windows and doors, as well as surrounding walls, in order to determine the right type of installation.
Explain all the factors to be considered during the decision-making process.
Present you with the spectrum of products available from the leading manufacturers.
Help you selecting windows or doors style that will reflect your personal taste and blend with your interior and exterior home design.
Advise you on manufacturing company selection, ensuring that it will fit your needs, preferences and budget.
Take measurements.
Provide estimates and answer all your questions.
Once you select your favorite windows or doors and are ready to proceed with the installation we will provide you with a written contract and explain all its terms and conditions. Upon signing the contract we will:
Make arrangements with the manufacturer.
Schedule delivery and installation date at your convenience.
Arrange product delivery and perform professional installation.
Provide after-sales customer service, when you need it.
ALTAZAR Windows & Doors is your one stop solution provider for all your windows and doors replacement needs serving customers across Greater Toronto Area.
Please feel free to contact us 7 days a week for a no obligation consultation or estimate!
Call now at (416) 986-2393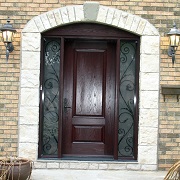 What Customers are Saying
"

Our experience with ALTAZAR Windows & Doors turned out to be more than we ever expected. The look and feel of our new windows is amazing. The installation was done with incredible detail. Every stage of the job was meticulously worked on. The price cannot be beat. Alex, thank you for the job well done and for positive experience with you and your team.

"

Steven and Gillian, Toronto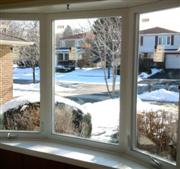 "

I needed a new Patio door. I called ALTAZAR Windows & Doors and within a week my brand new Patio door was installed. The service and quality are excellent and at an affordable price. I would highly recommend ALTAZAR Windows & Doors. Thank you, Alex!

"

John, Mississauga